Bits and Pieces: Secrets of a Digital World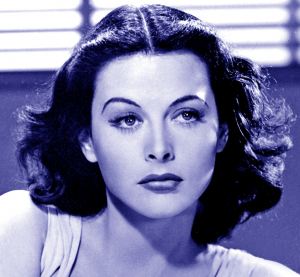 The Tampere Finnish-British Society, in cooperation with the Federation of Finnish-British Societies and Lumate, welcomed the return of one of our most popular presenters ever, mathematician and codebreaker Dr. James Grime, formerly with the Millenium Mathematics Project at the University of Cambridge.Many in the Tampere audience had remembered his previous talk in 2011 to an audience of hundreds on Alan Turing and the Enigma Machine (YouTube).
This time, an overflow crowd at Metso enjoyed Grimes' review of the more sophisticated Lorenz coding machine, which had been used by the Germans during World War II for their most important communications, including messages from Adolf Hitler himself.
Also covered was the story and mathematical contributions to the Allied cause in WWII of Hedy Lamarr, the Golden Age Hollywood film star and secret inventor who patented a way to transmit messages without being blocked that is still being used.
As part of the modern use of mathematics and encryption, Grimes explained how film downloads are encrypted with the personal identity of the downloader so that a film studio will know if the movie has been shared illegally, and how mathematics enables images transmitted from outer space to be reconstructed to their original accuracy despite the inevitable loss of data during transmission.
Finally, Grime demonstrated how mathematics allows built-in error correction on music CDs and DVDs so that one can even drill a hole in a CD and still have it reproduce accurately!
There was also a lively audience question period following, including answers to the mathematical question of tau vs. pi (explained so that everyone in the audience was able to understand the distinction)!
Further information on James Grime and many of his other presentations is available from his personal website.
Speakers
Popular Mathematician James Grime