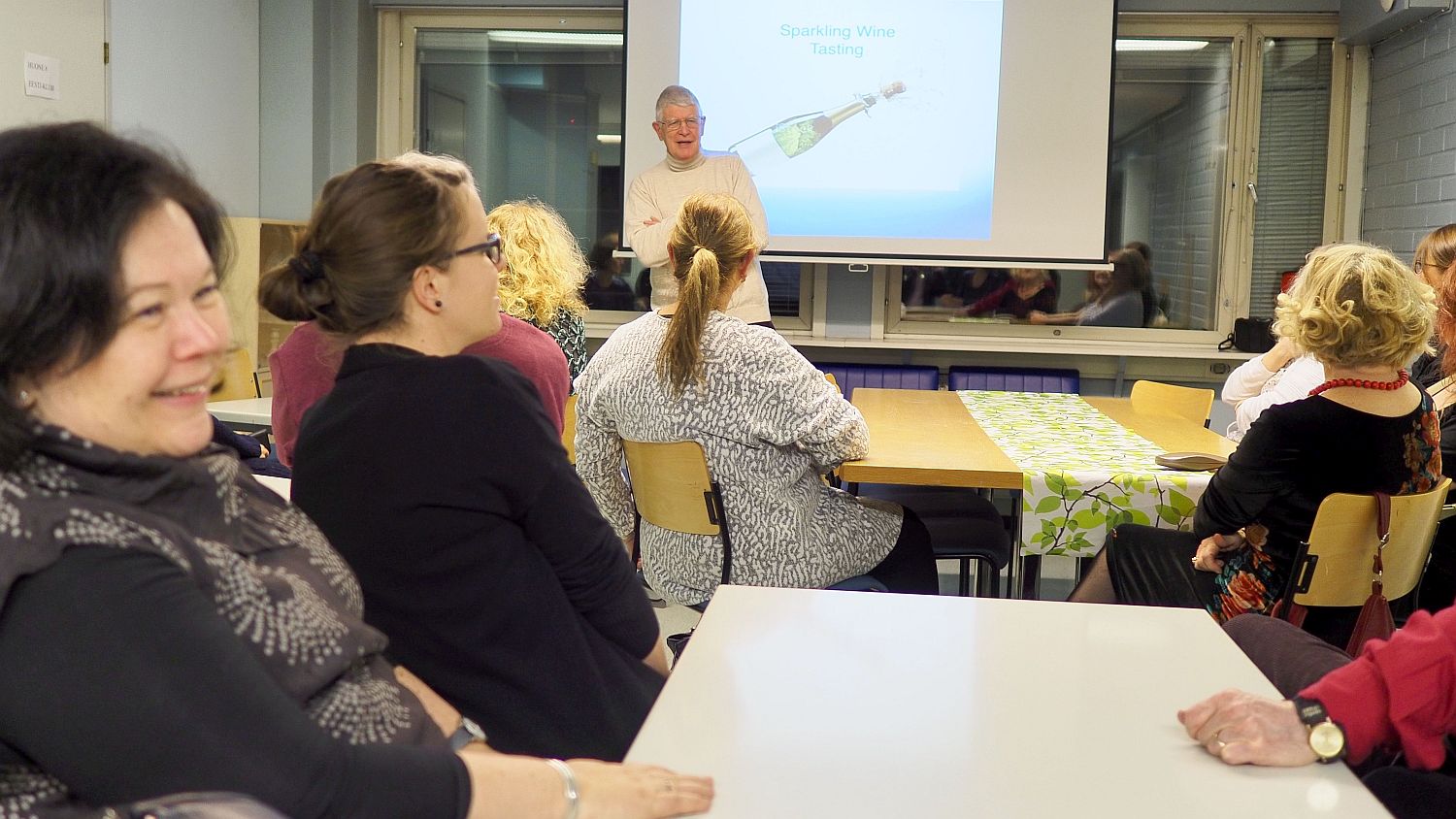 Champagne Celebration!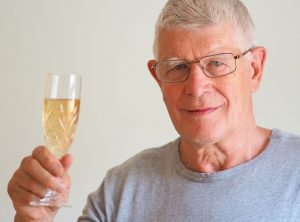 On Friday, 27 October, in the International Activity Centre on Suvantokatu 13, Tampere educator and oenophile Gerard McAlester led a Champagne (Tasting) Celebration in honor of the 70th Anniversary of the Tampere Finn-Brits and 100 Years of Finnish Independence.
Mac reviewed with Powerpoint illustrations a selection of six relatively inexpensive sparkling wines which are easily available in Finland: one especially produced for the Finland 100 centenary, a Prosecco, a Cava, a sweet Asti Spumante dessert wine, a rosé (pink) sparkling wine, and a budget-friendly yet well-reviewed authentic French champagne.
The attractiveness of each selection was described, along with selection principles for different celebratory occasions, relevant terminology, and a variety of other matters connected with sparkling wines. The event was interactive, with questions and comments on the selections from those present. Light snacks accompanied the tasting.
At the closing, as a special membership benefit, a bottle of André Clouet Grande Réserve Brut Champagne was raffled off among Finn-Brit members who were present. Congratulations to the lucky winner!