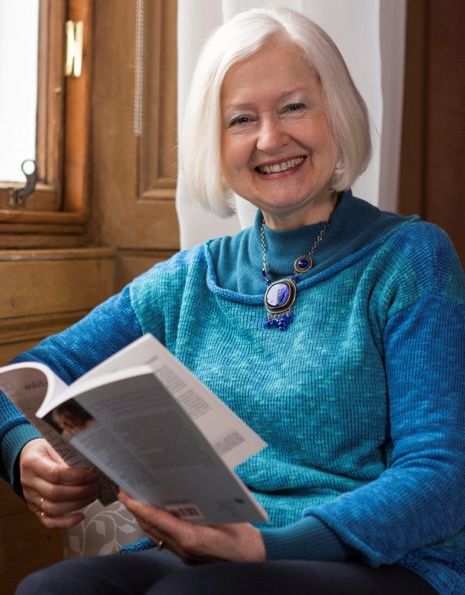 Evening Tea and Poetry Reading With Christine De Luca!
The Federation of Finnish-British Societies and the Tampere Finn-Brits were pleased to host an evening tea and poetry reading on March 24th with the noted Edinburgh poet laureate Christine De Luca. The occasion was from 1900-2100 at the Boutique Hotel Lillan on Ahlmanintie 29, 33100 Tampere, near the Viinikka Church, and followed the day-long AGM of the Federation.Christine De Luca was born and raised in Scotland, and is a two-time winner of the Shetland Literary Prize for Voes & Sounds (1996) and Wast Wi Da Valkyries (1999). She writes in English and in Shetland dialect, a blend of Old Scots with Norse influence. Her poems have been translated into many languages, including Finnish.
During the reading, an evening tea featuring the Hotel Lillan's custom feta-tomato pies was enjoyed, along with the an opportunity to talk with Ms. De Luca.
A very special evening was enjoyed by all at this joint Federation of Finnish-British Societies and Tampere Finn-Brit occasion!